FUSION OF SCIENCE PIONEERS AND UNION STATION'S SCIENCE CITY CREATES KANSAS CITY STEM POWERHOUSE
June 28, 2016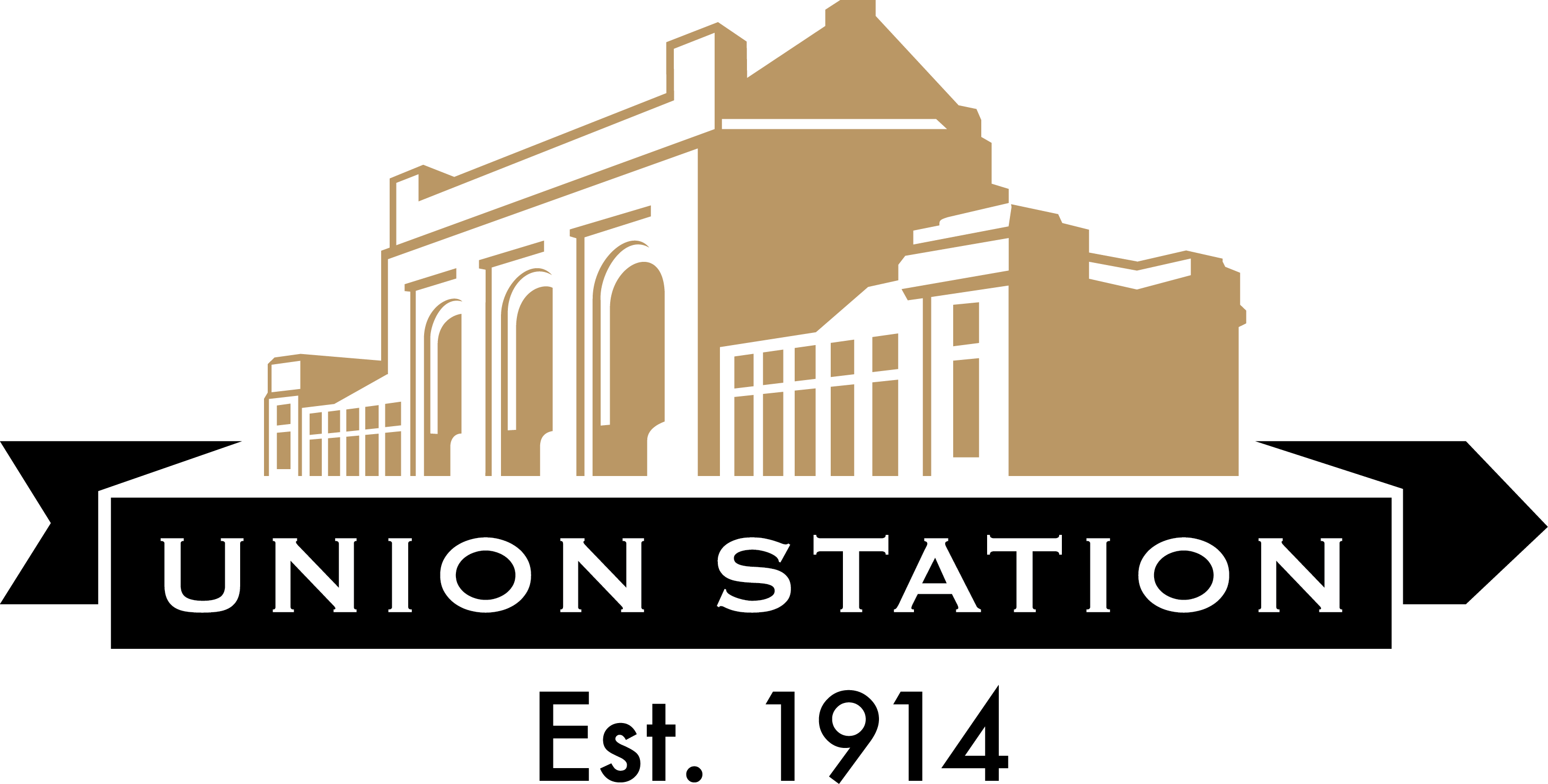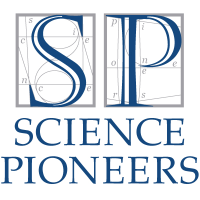 KANSAS CITY, MO  (June 28, 2016) ­— Leaders from Union Station today announced plans to merge Science Pioneers into Union Station's Science City, blending complementary science-based events, activities and programs into a unique powerhouse with a mission to create a STEM-strong community. This merger will be effective as of July 1, 2016.
"What a great day this is for our entire region," George Guastello, president and CEO, Union Station Kansas City, said. "The opportunity to bring the deep experience and outreach of Science Pioneers to our table was perfectly timed.  We simply can't imagine a better union between two brands with common purpose and community-affirmed outcomes. Science City received international recognition in 2015 for delivering world-class STEM (Science, Technology, Engineering & Mathematics) experiences to our guests. While we celebrated that tremendous achievement for our community, we also knew we could and would do more. Kansas City's science center takes another big step forward and further onto the world stage with this import announcement."
Science Pioneers has deep roots as a leader in Kansas City's STEM education arena. Founded 60 years ago, the not-for-profit organization hosts the Greater Kansas City Science & Engineering Fair, one of the nation's oldest, largest and most successful showcases for student scientists, technologists, engineers and mathematicians. It also provides resources and training in STEM topics for educators, as well as science exploration programs for kids.
"This is what innovation looks like," LeAnn Smith, executive director of Science Pioneers, said. "By bringing together complementary but not overlapping programs, we create a stronger organization that's capable of delivering even greater support for STEM learning in Kansas City, all in a vibrant, internationally-recognized and energy-filled science center. We literally will continue pioneering science for future generations."
With the merger of the two non-profit organizations, LeAnn Smith will become Director of STEM Programming and Outreach at Science City. Additionally, Science Pioneers Board Director – Tom Sack, Ph.D. president and CEO of MRIGlobal – will join the Union Station board.
"Union Station's mission and proven dedication to science education aligns beautifully with the long-standing commitment and talents of Science Pioneers," Sack said. "This merger strengthens our STEM resources for students, parents and teachers. It's a model of efficiency and scale to deliver quality STEM programs and services. And, importantly, it carries on the vision of Dr. Charles Kimball who in 1956 founded Science Pioneers while serving as president of Midwest Research Institute (predecessor of MRIGlobal)."
"In addition to carrying on the rich 65-year tradition of the Greater Kansas City Science & Engineering Fair, our combined efforts will continue to align with regional education priorities and partner with leading regional businesses, community organizations and educational institutions," Bob Regnier, Board Chairman – Union Station Kansas City, said.  "We know Kansas City has a large and growing demand for a STEM-educated workforce. In fact, STEM occupations are growing at twice the rate of non-STEM occupations, so it's important for us to help young people in Kansas City access engaging science content, to ultimately fuel our collective economy.  And we will make it fun and exciting."
Science City – recognized as one of the best science centers in the world for guest experience – covers over 80,000 square feet and boasts hundreds of interactive exhibits that put a variety of important science topics and concepts within reach of children of all ages. In recent years – by executing a focused strategic plan – Science City has reimagined and renovated over 50% of the center to include impressive new hands-on exhibits. And in 2017, Science City will expand to a new outdoor space to bring even more content and opportunity for program enrichment.
###
ORGANIZATIONAL OVERVIEW
Union Station Kansas City:
Built in 1914 with 850,000 square feet, originally with 900 rooms to accommodate hundreds of thousands of passengers as a working train station
Features a Grand Hall with a 95-foot ceiling, three 3,500-pound chandeliers and a six-foot wide clock in a central arch
Closed in 1980, essentially abandoned until a 1996 bi-state initiative raised funds for renovation
Union Station, fully restored, reopened in 1999
Home to Amtrak, traveling exhibitions, Science City, Regnier Extreme Screen Theatre, Arvin Gottlieb Planetarium, live theater, restaurants, retail and dozens of civic and business organizations
Operated by not-for-profit Union Station Kansas City Inc.
More information: www.unionstation.org
Kansas City's Science Center, Science City at Union Station:
Hosts hundreds of thousands of children, students, educators and parents annually
Hundreds of interactive displays
Named one of the nation's Top 25 Science Centers by Parents Magazine
Winner of the Roy L. Schafer Leading Edge "EDGIE" Award for Visitor Experience from the Association of Science-Technology Centers, one of two given worldwide in 2015
More information: www.unionstation.org/sciencecity
Science Pioneers:
A not-for-profit organization founded in 1956 by Dr. Charles Kimball of Midwest Research Institute (now MRIGlobal) to encourage youth in the study of science, to build a science-literate workforce for the region
Began with operations of the Greater Kansas City Science & Engineering Fair, which has grown into one of the largest in the nation and is nationally ranked in the Top 5 percent in student participation by the Society for Science and the Public
Produced five International prize-winning students in the last five years, as well as 965 state and national prize-winners over the same period
Supports 15,000 annually through programs including Expanding Your Horizons, ScienceWise educator programs, mentor programs and more
Engages nearly 1,000 STEM professionals in the greater Kansas City region who volunteer as mentors, judges, and advocates
Supports 41 of 50 school districts in the seven-county region, plus parochial and private schools, home schools, and charter schools — reaching more than 90 percent of students in the region
Recipient of generous funding from Hall Family Foundation, William T. Kemper Foundation, H&R Block Foundation and major corporations including Garmin, Black & Veatch, Bayer, Google Fiber and many more
More information: www.sciencepioneers.org
###
About Union Station Kansas City, Inc. 
Union Station Kansas City -- a 501(c)3 non-profit organization -- is a 100-year-old historical landmark and celebrated civic asset renovated and reopened to the public in 1999. The organization -- dedicated to science education, celebration of community and preservation of history -- is home to Kansas City's internationally-awarded Science Center; the popular Model Railroad Experience; the Arvin Gottlieb Planetarium; the Regnier Extreme Screen Theatre, H&R Block City Stage featuring live theater, and a selection of unique shops and restaurants. Union Station is also home to prominent area civic organizations and businesses, and regularly hosts world-class traveling exhibitions. Awarded "Top Banquet Facilities in KC" by KC Business Journal, the facility regularly hosts community events and private celebrations of all sizes. Visitwww.unionstation.org for details. Also, follow us on Facebook, Twitter, Instagram, andYouTube. 
About Science City, Kansas City's Science Center
Kansas City's Science Center, Science City, is THE place for inquisitive young minds to create, explore, and experiment with the BIG world of science through hands-on learning and non-stop fun.  Internationally awarded for "Visitor Experience" and named one of the country's TOP 25 science centers, Science City annually educates and entertains hundreds of thousands of science-thirsty children of all ages.
Centrally located in the heart of Kansas City and part of the historic and acclaimed Union Station complex, Science City boasts hundreds of interactive displays covering more than 80,000 sqf.  Over 50% of the inspiring space has been completely reimagined and transformed in the last three years alone, with much more to come.  In 2017, Science City will – for the first time – expand outdoors and feature the latest creations from the Burns & McDonnell Battle of the Brains competition.
---
DOWNLOAD PRESS RELEASE | BRIEF SCIENCE PIONEERS HISTORY | SCIENCE PIONEERS WEBSITE
Contact: Michael Tritt | 816-460-2278 | Union Station Kansas City, Inc.