KANSAS CITY'S UNION STATION TO HOST Da Vinci The Exhibition
August 18, 2015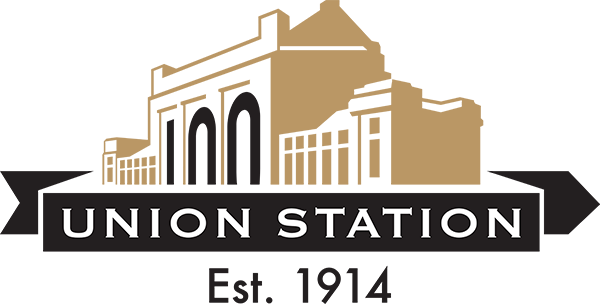 MEDIA CONTACTS:
Michael Tritt, Union Station
913.219.6890, [email protected]
Nancy Besa, Besa PR
816.674.4775, [email protected]
FOR IMMEDIATE RELEASE
KANSAS CITY'S UNION STATION TO HOST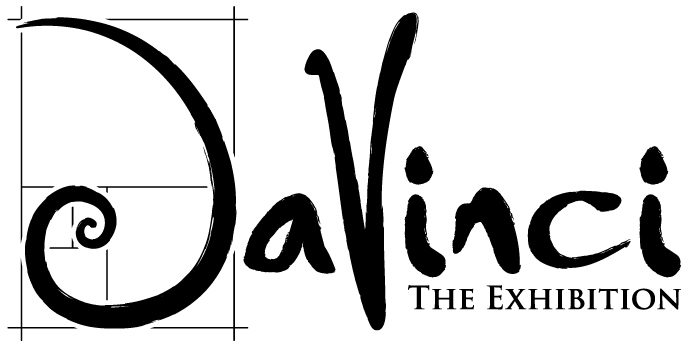 An inspirational journey of the life and work of the original Renaissance man, Leonardo da Vinci
Explore his genius. Experience his creations.
KANSAS CITY, MO. – August 18, 2015 – Kansas City's Union Station is pleased to present Da Vinci: The Exhibition from October 23, 2015 to May 1, 2016. The experience follows the genius of Leonardo da Vinci on a journey of innovation, creativity, art, science and wonder.
Developed by Aurea Exhibitions and produced by Imagine Exhibitions, Inc., Da Vinci: The Exhibition is a hands-on examination of da Vinci's life, research and art. Featuring more than 65 fully built, life-size inventions, more than 20 fine art studies and dozens of stunning displays, guests will learn the complex beginnings and lifetime achievements of da Vinci through his discoveries in art, engineering, flight, hydraulics, music, light and more.
"There's no better place than Union Station to unlock the mind of this master," George Guastello, president and CEO of Union Station Kansas City, said.  "Da Vinci was truly a complex and fascinating person for the ages.  While we most often think of him as an artist, he was also a visionary, inventor, and engineering master – exactly the type of person who would have been drawn to our historic site where our programs and organizations epitomize STEAM (science, technology, engineering, arts and math) education."
Throughout the exhibition's themed galleries, visitors will discover the breadth and depth of da Vinci's advanced understanding of science, mathematics, nature, and the relationship between the three. The artist's intricate designs and extraordinary early concepts are spotlighted, including his design for the helicopter, tank, SCUBA, crane, clock, submarine and his plan for a modern city. Additionally, various multimedia experiences and documentary presentations throughout the space will provide a multitude of supplementary information on da Vinci's discoveries and creative process.
Each invention featured within Da Vinci: The Exhibition was handcrafted utilizing a modern translation of da Vinci's unique mirrored writing style in an ancient Florentine dialect. Trained artisans used these translations to construct full-scale models and bring the master's two-dimensional plans to life.
"Union Station is fortunate to host this unique exhibition," Bob Regnier, Chairman of the Board, Union Station Kansas City, said. "We're honored to welcome the mystery and mastery of one of the greatest thinkers of all time.  When Da Vinci opens in October, we are confident the exhibition will attract both children and adults alike.  There will literally be something for everyone."
"In addition to da Vinci's role as an inventor, the exhibition investigates a collection of da Vinci's most renowned paintings, including some controversial works traditionally attributed to him, but not yet authenticated," Tom Zaller, President and CEO of Imagine Exhibitions, Inc., said.  "Guests will have the opportunity to thoroughly study the artistic mastery behind such works as Mona Lisa, The Last Supper, Portrait of a Young Man, Virgin of the Rocks, St. John the Baptist and more."
Throughout his lifelong devotion to the sciences and fascination with nature, da Vinci also extensively explored the world of anatomy. Da Vinci: The Exhibition's in-depth and enlightening explanations of his famous studies on subjects such as the golden ratio and "Vitruvian Man" are complemented by enlarged examples of the artist's sketches and notes made during his controversial research on the human body.
Da Vinci: The Exhibition opens to the public Friday, October 23 (Regular Hours: Tuesday-Thursday 10 a.m. to 5 p.m., Friday-Saturday 10 a.m. to 6 p.m., Sunday 12 p.m. to 5 p.m.) for a limited engagement through May 1, 2016.  Make plans now to visit Union Station to explore his genius and experience his creations.  Tickets are available for purchase at the Union Station Box Office and online at www.unionstation.org/davinci.
Da Vinci: The Exhibition - where mind, mystery and mastery come to life.
# # #
About Union Station Kansas City, Inc.
Union Station Kansas City is a 100-year-old historical landmark and celebrated civic asset renovated and reopened to the public in 1999.  The organization -- dedicated to science education, celebration of community and preservation of history -- is home to Kansas City's Science Center; the popular Model Railroad Experience; the Arvin Gottlieb Planetarium; the Regnier Extreme Screen Theatre, H&R Block City Stage featuring live theater, and a selection of unique shops and restaurants.  Union Station is also home to prominent area civic organizations and businesses, and regularly hosts world-class traveling exhibitions.  Awarded "Top Banquet Facilities in KC" by KC Business Journal, the facility regularly hosts community events and private celebrations of all sizes.  Visit www.unionstation.org for details.  Also, follow us on Facebook, Twitter, Instagram, and YouTube.
ABOUT IMAGINE EXHIBITIONS
Imagine Exhibitions, Inc. is the global resource for all aspects of exhibitions and attractions. From design to creation, placement to presentation, marketing and operations, Imagine has the experience and inspiration to bring the best possible experience to any venue. Imagine is currently producing and touring 20 exhibitions in museums, science centers, aquariums, integrated resort properties and non traditional venues throughout the world. For more information, visit www.imagineexhibitions.com or visit the Facebook page.